More chip volume and diversity
FRANKEN, the milling specialist of the EMUGE-FRANKEN group, has extended its product range of dental tools. The range is now compatible with more machine systems and end mills are equipped now with a high-performance roughing geometry.
FRANKEN offers an extensive programme of milling cutters, grinding burrs and twist drills for the production of dental prostheses. The tools were optimized respectively newly developed for the dental materials currently used with regard to substrate, cutting edge geometry as well as to finish treatment and coating. All common materials are covered by the FRANKEN dental tools: Cobalt-Chrome, Titanium, PMMA/ PEEK, Wax, Zirconium oxide and Class ceramic. In addition, a wide application range in various machine systems is ensured with different shank geometries with or without stop rings. Even a device for pressfitting the tools into a stop ring and several stop rings are available.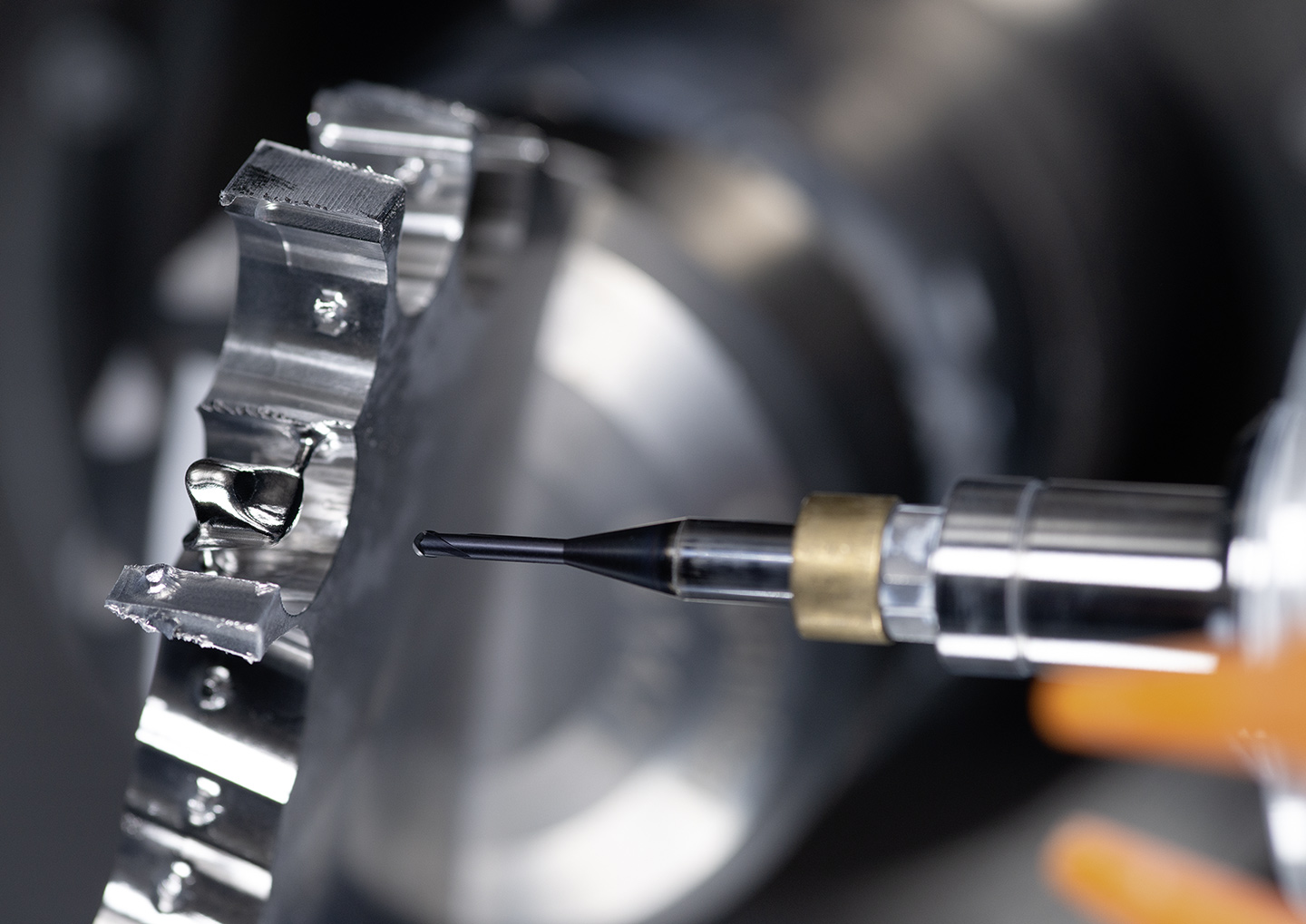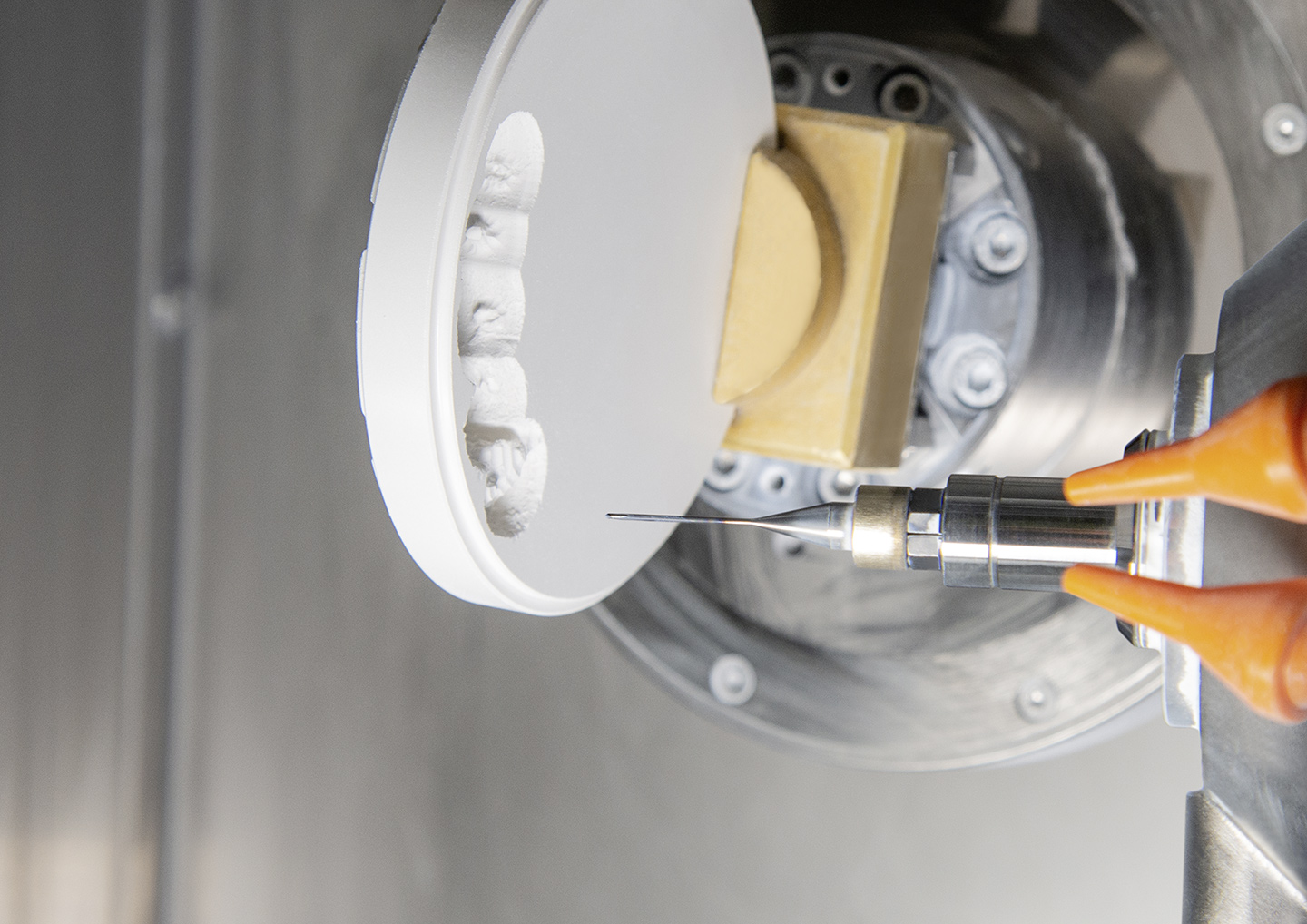 The end mills for machining of Cobalt-Chrome are now equipped with the own developed DUPLEX-geometry. It combines the HPC- with the  HSC-geometry and enables a faster machining of 2D- and 3D-contours with only one tool.
In total, more than 400 different FRANKEN dental tools are available to dental technicians for machining in open or closed CAD/CAM process chains.
Please send questions about press releases or requests for high resolution images to Joerg.Teichgraeber@emuge-franken.de